PatentFiler was created and developed by Daniel M. Cislo and his partners at Cislo & Thomas LLP who are highly experienced patent attorneys with over 50 years of experience in the industry. Cislo & Thomas is a full-service intellectual property law firm with multiple offices in Southern California. In addition to being an AV-rated intellectual property firm, the highest rating that can be achieved in the Martindale Hubble rating system, Cislo & Thomas is also rated as a "Top Patent Firm" by Intellectual Property Today.
Dan's vision was to create an efficient and simplified means by which small businesses and entrepreneurs could obtain early patent protection. The idea was to provide users with a modern, user-friendly avenue to attain the earliest possible form of patent protection while providing inventors access to patent professionals when requested.
>

PatentFiler.com Commercial as seen on CNBC, ESPN Classic, NATGEO, & Fox News Cislo & Thomas LLP
After studying engineering and patenting an invention of his own, Dan became a patent attorney at a downtown Los Angeles law firm. As an inventor himself, Dan wanted to help other inventors protect their ideas. Through the process, he recognized that obtaining patent protection could be quite intimidating and costly. For that reason, Dan has devoted his career to helping his clients navigate the complex patent system. Dan's professional experience, skill, and dedication to his clients througout his career earned him the rating of "Super Lawyer" by the rating service of the same name. This rating service selects attorneys with a high degree of recognition and achievement in their field. The Los Angeles Business Journal also recently acknowledged Dan's high level of achievement, naming him one of the most influential lawyers for digital media and e-commerce in Southern California.
In 2011, with the introduction of the America Invents Act (AIA), the United States patent laws were changed to support a "first-to-file" system, which means that inventors are now at a high risk of losing their patent rights if they do not file their ideas as soon as possible. With this increased risk to his clients in mind, Dan created a simple, cost-effective solution to protect their ideas.
PatentFiler is a quick and efficient online portal for individual inventors and businesses to file their Provisional Patent Application(s) online with the United States Patent Office at a low cost. PatentFiler.com puts early patent protection into the hands of first-time and experienced inventors alike.
PatentFiler offers easy-to-use and easy-to-understand information on the patent process. Highly-skilled and experienced patent attorneys file your provisional patent application at a reasonable cost. PatentFiler.com also provides continued advice through a succession of regular e-mails pertaining to the development, licensing, and monetization of your innovations. We also provide a back-end Patent Management Suite which can be used to arrange, organize, and annotate multiple provisional patent filings.
If you are interested in filing a Provisional Patent Application, please do not hesitate to use PatentFiler.com. Remember, it is very important to seek the earliest filing date possible for your invention in order to adequately protect your idea and monetize your invention!
If you have any questions, feel free to contact us.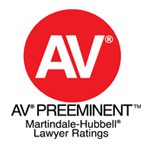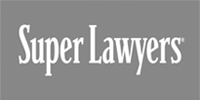 File It First® FIRSTFILER® First to File® SLS ®